Kris "skinnyk"mOrron
&
Sombrero Brothers Productions
founded in 2007.
The mission of SBP is to help others produce and fully realize their creative visions through collaboration and communication.

Kris Morron also endlessly strives to create music and write stories that are simultaneously
entertaining and inspiring.
The following are some highlights of his musical journey.
Swank motel (1997-1999)
Swank Motel took hits from a very wide variety of famous musicians and turned them into swingin' tunes during the swing revival of the 1990s. The group performed many exciting shows, but one that stands out was the Lounge-A-Palooza CD release event where Swank Motel opened for legendary singer, Jimmy Scott. You can learn more about the group and even listen to some recordings by visiting guitarist, Tom Miller's blog.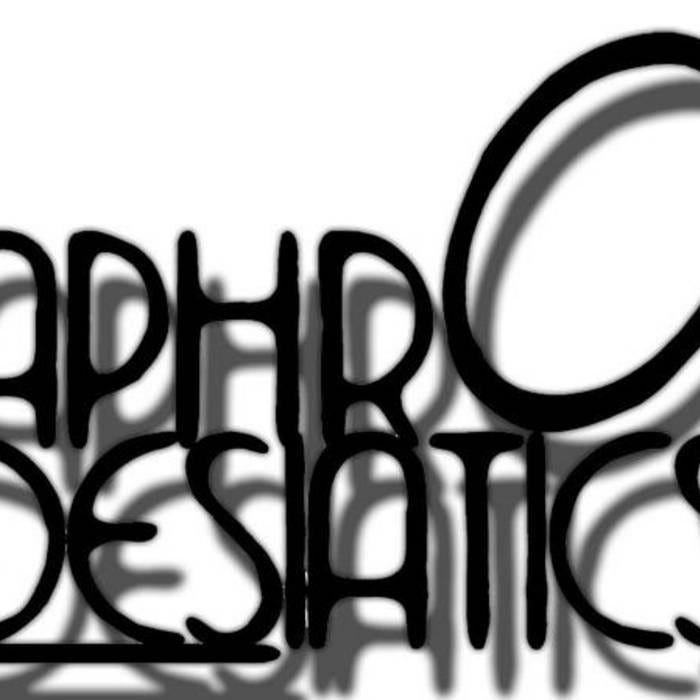 Aphrodesiatics (2002-2005)
The Aphrodesiatics were an award winning group that performed original music and instrumental covers of funk and jazz tunes that were sampled in early Hip-Hop recordings. This group played all around Cleveland, including shows at the Rock and Roll Hall of Fame and opening for groups like Ozomatli. Click here for a song Kris wrote, "What's the Skinny?"
Mifuné (2005-2009)
Mifuné was one of the best bands to come out of Cleveland. The group recorded two albums, toured extensively, and opened for bands like Ozomatli and Brazilian Girls. While in this group, Kris was nominated twice in the "Best Horn" category of the Cleveland Free Times Music Awards.
The Lakewood Project
(2005-2010)
Called the world's first high school rock orchestra, The Lakewood Project is comprised of two electric string quartets, a ten piece acoustic string orchestra, and a full rock band rhythm section. Kris wrote arrangements for the group and their special guests, including cellist and composer, Matt Turner.


"Comfortable writing in any genre, Kris Morron is a gifted and knowledgeable arranger and composer. His string arrangements are exemplary--he can make a string section sound like a horn section. From Electric Light Orchestra to James Brown to Chicago and beyond, this guy hits a bull's eye every time he dons his arranger's cap."
--Matt Turner
Trepanning Trio
(2009-Present)
Led by David Mansbach, Trepanning Trio is an acoustic instrumental ensemble which makes oddly beautiful music using classical, traditional and handmade instruments (i.e., viola da gamba, kalimba, guzheng, pan lids screwed onto sticks and played with violin bows, etc). Kris has played a wide variety of instruments in the group including trombone, guzheng, and accordion.
Revolution Brass Band
(2010-2019)
The Revolution Brass Band is an explosive 8 piece group founded in 2010 in the pubs of Cleveland, Ohio by Jacob Wynne and the late John Kuegeler. Their spark of inspiration stems from the New Orleans tradition of "second-lines" during the annual Mardi Gras festivities, filtered through an urban, 21st century sensibility. This group has opened for the likes of Trombone Shorty, Antibalas, and Rubblebucket. Kris was an original member and wrote numerous original songs and arrangements.
Cleveland Youth Wind Symphony
(2010-2015)
While pursuing a Master's Degree at Case Western Reserve University, Kris was honored to be an Assistant Conductor for CYWS. Working with these outstanding musicians provided opportunities to conduct excellent wind ensemble literature and make music with world-renown musicians like Greg Banaszak.


"Kris has that rare special gift on the podium and in the classroom that is only found in a few individuals."
--Dr. Gary M. Ciepluch (founder of the Cleveland Youth Wind Symphony)
Nightmare Before Christmas
2oth Anniversary Concert
(2013)
Tim Burton's Nightmare Before Christmas is one of Kris's favorite movies and Danny Elfman is one of his greatest musical influences. In 2013, Kris decided to arrange the music from the movie and conduct a chamber orchestra of 24 incredible musicians. The concert was held at the Beachland Ballroom on Saturday, October 26th and also featured a band he assembled that did a set of Oingo Boingo covers. All-in-all, this was one of the most challenging and rewarding experiences of his music career.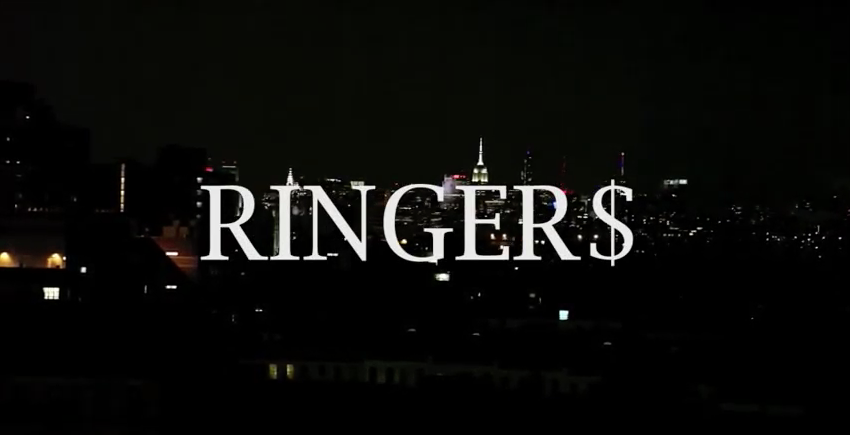 Ringer$ web series
(2014)
Ringer$ is the story of four paid singers in a church choir as they balance delicate personal and professional lives at St. James Catholic Church. Kris supplied the theme song, original soundtrack and sound editing for the first 5 episodes of the series. Click here to watch the pilot (check out the accompanist for the choir).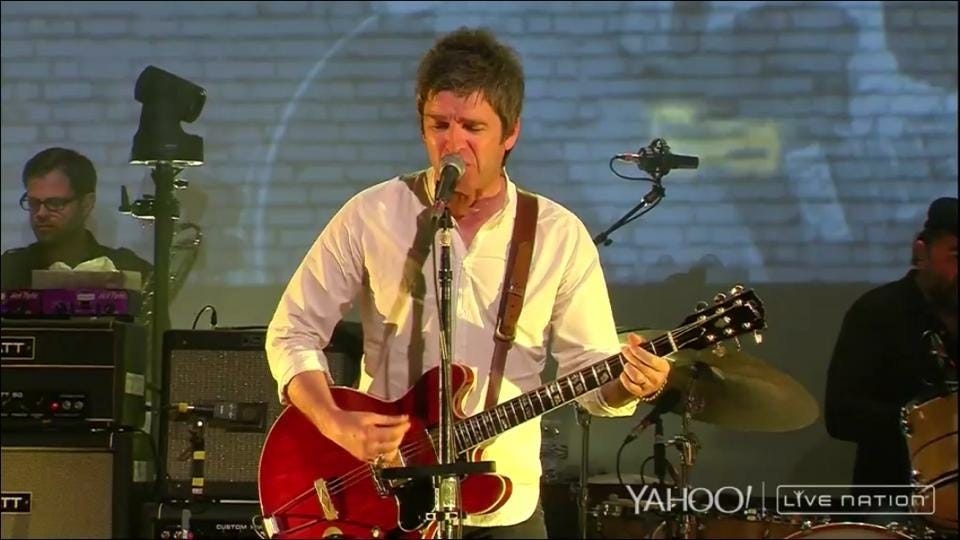 Noel Gallagher's high flying birds @ cleveland HOB
(2015)
It's not very often you get the opportunity to perform with one of your childhood heroes. That happened for Kris on June 6th, 2015 when he was hired to perform with Noel Gallagher and his High Flying Birds. This concert was broadcast live by Yahoo! and you can watch it here.
Cleveland Lottery League
(2016)
The Lottery League is an amazing event that brings together Cleveland musicians to collaborate in a unique and exciting way. Each participant is drafted into a band with other musicians they have never made music with before. The newly-formed groups then have 2 months to write and rehearse music for a 10-minute set. You can watch what Way of the Warrior did here.
Peerless
(2020)
Peerless is a comic book series that combines Kris's love of Kung Fu, Funk, and New York City. The story takes place in the Bronx during the summer of 1977 and features Kiara Moore, a Wing Chun master who fights her way through the city's toughest gangs to stop the execution of her lover at the hands of an occult martial arts clan hell-bent on stealing her secret fighting technique. Kris found inspiration for this story in favorite Saturday matinee films like The Warriors, Big Trouble in Little China, Game of Death, and Enter the 36th Chamber as well as Pam Grier films like Coffy and Foxy Brown.
You can purchase a copy here.
Drops of Color
(2022)
Drops of Color was a collaboration between singer/songwriter, Luca Mundaca, the Contemporary Youth Orchestra, and skinnyk that featured orchestral music written by Antonio Carlos Jobim and original orchestral arrangements of Luca's music. Kris worked with Luca on the arrangements for the show, rehearsed the ensemble, and conducted the performance. This project fully displayed Kris's enthusiasm for collaboration and creating exciting concert experiences.
One of Kris's favorite places is the recording studio.
He enjoyed helping each of these artists bring their music to life.
Trombone on "Infinity Girl" cover by Mifuné
Trombone on "Supercrush," "Patsy Cline," "Don't Do All Your Talkin' To Me," "Storm Troopers," "I Don't Know What Love Is," "We Dream," and "New Idea"
Writing credit on "We Dream"
Trombone on "Step Forward," "Walking in the Light," "Rhythm Child," "Where Reggae Comes From," and "Use Your Voice"
Horn arrangements credit on all tracks listed


"Kris is always on point--easy to work with and quick to pick up all of the subtle nuances of whatever I throw at him. It's like he can read the inside of your brain and then translate that to dazzling arrangements that exceed all expectations." --Carlos Jones
Trombone on "O(n2) (The Algorithm for Flocking)"
Trombone on "Wicked" and "Apartment Living"
Cloudlands-Kris "skinnyk"Morron (2012)
Cloudlands is a collection of six improvisations that feature the guzheng – a 2,000-year-old Chinese instrument. The album is a collection of musical conversations between old friends. Each improvised piece is haunting and beautiful, dissonant and harmonious. Listen to the album on BandCamp
adventures & other notable encounters of-xela cutty combocchicchio (2012)
Trombone on "Mojo Jazz"
Guzheng on "Help Me Up," "Just Pluck a Thought Right Outta There," and "The Crixa"
Trombone on "Last July," "High Horses," "Safety In/Safety Out," So Far, So Strong," and "Cloud"
Writing credit on "Just Pluck a Thought Right Outta There"
Trombone on all tracks
Writing credit on "Numbers Above" and "Bring On the Revolution"
Trombone on "Doin' the Lindy Hop" and "Who's Gonna Love You?"
Kris "skinnyk" Morron is ready to share his skills and experience as a:
PERFORMER
ARRANGER
COMPOSER
CONDUCTOR
MUSIC PRODUCER
SOUND DESIGNER
WRITER
EDITOR
EVENT ORGANIZER
EDUCATOR

Use the spaces below to contact Kris if any of the skills listed above can be of use to you.